ELECTRONICS
Arduino, ESP32, Raspberry PI, …
SOFTWARE
Smartphone applications, iOS, Android, Desktop, Web developments
3D PRINTING
3D design, Prusa MK3S+
PRODUCTS
BIRDYCAM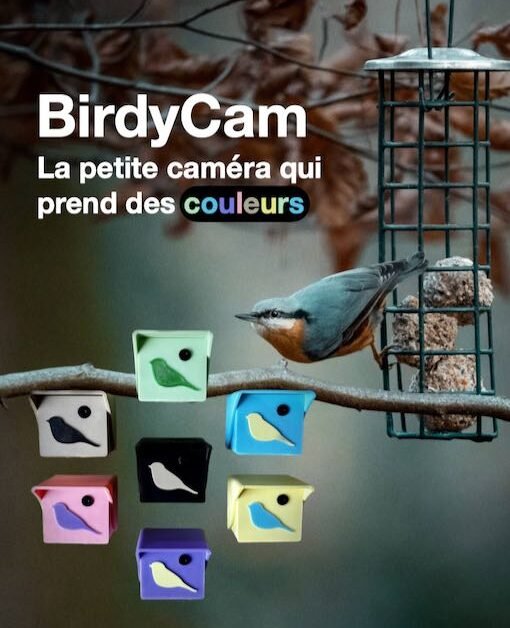 Build a connected bird feeder OR equip your bird feeder with the BIRDYCAM ! You get instantly the birds photos on your smartphone, you can share them and chat with the other birds enthusiasts through the Happy Bird social network

Construisez une mangeoire connectée OU équipez votre mangeoire avec la BIRDYCAM !
Vous recevez instantanément les photos sur votre smartphone, vous pouvez les partager avec les autres passionnés sur le réseau social intégré.
GET ONE NOW